Wasp Removal Exford
Are you searching for a wasp removal team nearby in Exford? Wasps Control Melbourne is your go-to source for professional and reliable wasp removal services in Exford and the surrounding areas. We are a team of experts dedicated to providing safe and effective solutions to rid your property of wasp infestations. We are also dedicated to using environmentally friendly and humane methods to remove wasp nests, ensuring the safety of your family and pets.
Wasp Nest Removal Exford
Wasps are aggressive buzzing insects. If you are looking for wasp nest removal in Exford,  you have come to the right place. Each wasp nest is different and requires professional assistance to remove the nest safely. That's why we offer a comprehensive inspection service to identify the extent of the infestation and determine the most effective treatment plan. Our team of experts will conduct a thorough inspection of your property to locate all wasp nests to assess the severity of the infestation.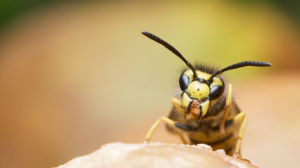 Why Choose Wasps Control Melbourne?
We are a fully licensed and insured pest control company, helping households and businesses with effective wasp removal and control solutions.
Depending on the level of wasp infestation, we can provide emergency wasp removal services.
We take pride in our commitment to customer satisfaction and provide prompt, reliable, and high-quality services to all our customers.
Our range of services includes wasp nest removal and inspection, and we're dedicated to providing safe and humane pest control solutions.
With competitive pricing and flexible scheduling, our services are accessible and affordable to everyone.
If you're in Exford looking for a professional and reliable wasp removal service, hire experts from Wasps Control Melbourne. Contact us at 03 9021 3738 today to learn more about our services and how we can help you eliminate wasps from your property.